Dr. D. Arthur, MD, FACP
Dr. Arthur is a board-certified addictionologist and internist who has been in practice for 19 years. She offers the following healthy life style changes: Detoxification from pain medications, treatment for alcoholism, smoking cessation, suboxone therapy, buprenorphine treatment, physician managed weight loss and management of stress and anxiety. Private treatment is also offered at your residence. Through problem-solving therapy as well as other techniques clients will be able to replace negative behavior with positive coping skills, enabling them to take and maintain control of their lives.
It's time to call us if:
Alcohol, drugs or any addiction has affected you physically, mentally or spiritually
Has led to driving under the influence
Has interfered with your relationships, work performance and sleep
Has affected your health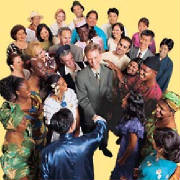 We're on Your Side!
Substantial levels of cocaine may be adulterated with Levamisole-a veterinary anti-parasitic drug.

There have been approximately 20 confirmed or probable cases of agranulocytosis ( a serious, sometimes

fatal blood disorder), including two deaths, associated with cocaine adulterated with levamisole.